Not all of us are great at choosing presents. Don't get yourself in trouble giving 'Fast Dog in Search of Skilled Handler' to the wrong person! Instead, just give them a Beauty of the Beasts gift certificate, and let them choose exactly what they would like from our hundreds of products.
Our gift certificates are the perfect present for a friend or family member... agility instructor, dogsitter or vet... or for that person who is always so tough to shop for. With our huge selection of original t-shirt, charm, and magnet designs, every dog owner you know will find what they are looking for on our website.
Last-minute shopper? If you've been procrastinating, don't worry. We will email a pdf of the gift certificate to you, directly to the person it's for, or both.
Gift certificates for Christmas can be ordered anytime through Dec. 19!
Please select from the following gift certificate styles, and scroll past examples for ordering details.

-Paws-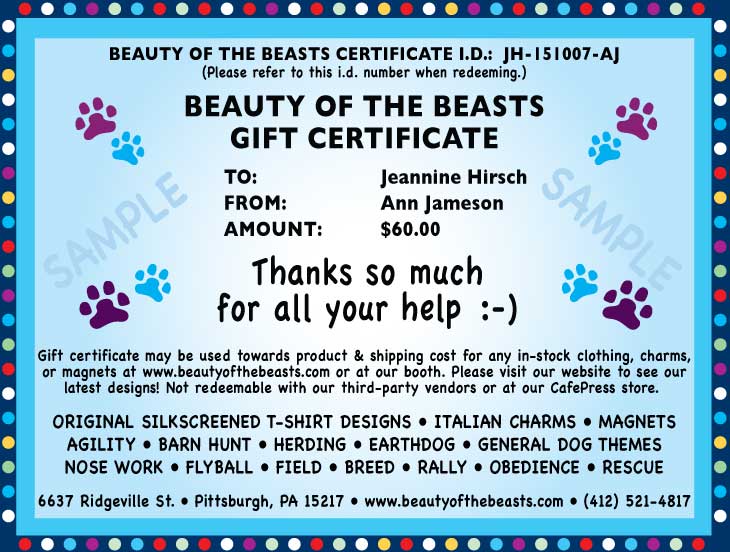 -Stars-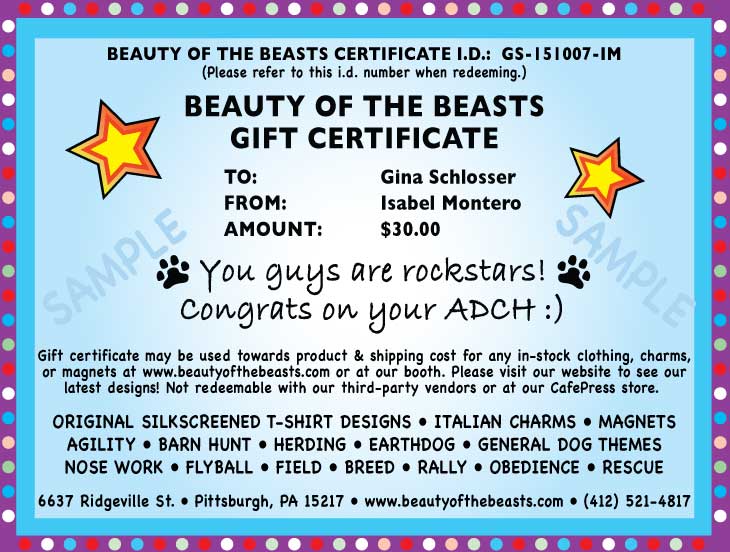 -Hearts-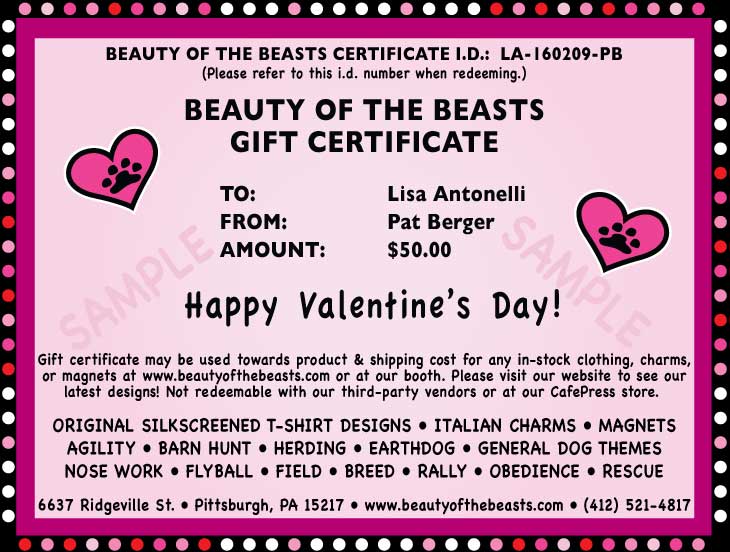 -Snowflakes-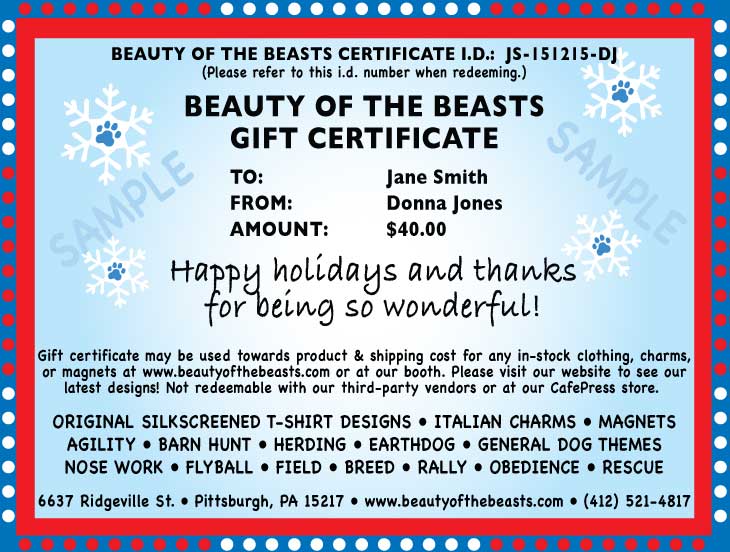 Gift certificates can be ordered for any quantity from $20 up, and are redeemable toward any in-stock merchandise we carry. (If you are giving a gift certificate for a t-shirt, you can make the certificate for the exact t-shirt amount plus shipping so your friend doesn't have to worry about details.) Each certificate will be identified with a unique code that will be kept on file with the name of the person who purchased it, in case the actual certificate is lost by the recipient.

Please click here to email us your order details: payment method you would like to use, To, From, Amount, and any special message you'd like us to include on the certificate at no extra charge. Thanks!